Performing Arts Nonprofit Organisation
Inspiring | entertaining | educating
MEET OUR international JURY team
Along with the members of Newport Virtuosi, we invite special international jury to help us chose the worthy contestants in the most fair and professional manner.
Natalia Romenska is one of the most renowned pianists and pedagogues in Europe. In 2001, she was awarded a very prestigious title of the Honored Artist of Ukraine. She also was recognized with a diploma by the Presidium of the Verkhovna Rada of Ukraine (2017), diplomas of the first degree for pedagogical skills from the International Association (Italy) "Best Teacher" (2010, 2019), has the title "(2009), a member of the association" Art of the XXI century ." Ms. Romenska is a leading concertmaster of the National Opera and Ballet Theater of Ukraine. She is a chairwoman of the piano department of the State Music School №3, a leading lecturer at the Kyiv Children's Academy of Arts.
Natalia is continuously invited to the jury at numerous international competitions: "Pietro Argento" (Italy), Challenge Aliénor de Parempuyre (France), International Instrumental Competition. E. Stankovich, International Competition. D. Bortnyansky, All-Ukrainian competition named after V.S. Kosenko. Natalia conducts and participates in prestigious piano and chamber music masterclasses across Europe.
Ms. Romenska is often the organizer of many music festivals, which are considered today among the best cultural events in Kiev. One of them is the International competition-piano festival "Spring Voices". At various times, Natalia Romenska gave a start in their musical life to many outstanding musicians from all around the world including Ukraine, Great Britain, Germany. Her students continuously win leading world piano competitions. Newport Virtuosi Organisation is honored to have Natalia Romenska among our jurors.
The Swiss-Ukrainian artist and pedagogue Kateryna Timokhina-Haupt inspires the audiences around the world with her exceptional talent and expressiveness. At the age of twelve, she had her debut as a soloist with the Kamerata Kiev State Orchestra. Since then, she has performed as a soloist with various orchestras including the Kiev Philharmonic, the Plovdiv Symphony Orchestra (BU), the ZHdK Strings, the baroque orchestra "Ibaroccoli" and the Zurich Orchestra (OGZ.)
She won several prizes in international music competitions such as the 2007 Academy Award for Contemporary Art in Kiev, the 2007 Ukrainian Youth in Europe competition, the Jugendmusikwettbewerb in Bischofszell, "Nicati de Luze" Competition in Lausanne and scholarship awards such as the 2010 Scholarship from the "Pierino Ambrosoli Foundation" and a 2011 scholarship from Yehudi Menuhin "Live Music Now" organization, which gave her opportunities to play concerts throughout Switzerland.
In 2019 she won a Marianne & Curt-Dienemann Stiftung Preis in Luzern (Switzerland).
Kateryna Timokhina leads a very successful performing carrier. Her experience includes many performances in various countries as a recital soloist, the soloist with symphony orchestras, and performer at symphony concerts.
After her studies and professional experiences in Switzerland (Soloist's diploma with Prof. Rudolf Koelman) in Austria with Prof. Yair Kless, work in Germany (Südwestdeutsche Philharmonie), her performing skills sharpen into extraordinary levels.
Her CD recordings "Inspired" Works for Violin & Piano, "Princess Alronk and the Magical Crystal," are featured on many music platforms including iTunes and Amazon.
Kateryna Timokhina is also in high demand as a renown teacher, founder of a "Swiss Violin Studio" – a school for talented violinists. Also she is one of the leading board member of the Swiss Teachers Association (SMPV.)
Anna Artemenko started her musical studies at the specialized school for talented yang musicians affiliated with the Rimsky-Korsakov St. Petersburg State Conservatory in the piano class of A. E. Rubin. Subsequently, she graduated with distinction from the same Conservatory, where she studied with Professor V. S. Vishnevsky. She also finished her post-graduate studies at the Rimsky-Korsakov St. Petersburg State Conservatory as an assistant in the Chamber Ensemble Class of Professor N. A. Arzumanova. Ms. Artemenko continued her advanced studies at the University of Arts in Graz, Austria, with Prof. Z. Niederdorfer and graduated in 2019.
Anna is a laureate of various international piano competitions in Russia, Austria, Slovakia, Spain, Italy. She is a member of the International Yehudi Menuhin Foundation "Live Music Now." She has performed at such venues as the Small Hall of the Philharmonic in St Petersburg and the Graz Philharmonic. In the 2017/2018 season, she has worked at the Graz Opera Theater.
Since 2015 Anna has regularly performed in a duet with Swiss violinist Kateryna Timokhina-Haupt (Duo Alronk, http://www.duoalronk.ch). In 2017 the duo released two CDs in Zurich: "Inspired. Works for Violin and Piano" and the musical tale "Princess Alronk and the Magic Crystal" (Author: S. T. Goodman.)
Currently, Anna Artemenko established her prominent pedagogical career in St. Petersburg.
Kateryna Polyanska is a Professor of cello and chamber music at the Tchaikovsky National Music Academy of Ukraine and has a prestigious Merited Artist of Ukraine title. Kateryna is a laureate-winner of the International Lysenko Competition (1997). Prof. Polianska has a doctoral degree in music and philosophical sciences.
Kateryna was born in Kyiv in 1975. She began her musical education at the Kyiv Lysenko Music School for Talented Young Performers. In 1998 she graduated from the Tchaikovsky National Music Academy of Ukraine were from 1998 to 2004 she continued her doctoral studies and the assistantship. From 2004 she became a full faculty member at the conservatory's Department of String Instruments.
In 2010 she defended her Ph.D. thesis "Aesthetic education in the system of training of future pedagogues." Dr. Polianska has several scientific publications in journals included in the list of professional, scientific publications of Ukraine, participated in the certification of researchers as an official opponent. In 2018 she was appointed Deputy Dean of the Orchestra of the Tchaikovsky National Music Academy of Ukraine where she teaches cello, quartet class, the study of the orchestral parts and music reading, lectures in "The Cello Methods in Higher Education." From 2020 Prof. Kateryna Polyanska became the Head of the Department of bow string instruments at the Academy . 
Kateryna has extensive experience in performing and teaching. In different years she worked as a soloist and concertmaster in such orchestras as the State Chamber Orchestra "Kyiv Camerata," the State Chamber Ensemble "Kyiv Soloists," the National Academic Opera and Ballet Theater of Ukraine, National Philharmonic of Ukraine, State Symphony Orchestra. Kateryna is actively performing around the world as a soloist and a member of the "Kyiv String Quartet." She is a founder of the "Cello Student Ensemble of the Tchaikovsky National Music Academy.
Kateryna Polyanska is regularly invited to join various competitions' juries, master classes, and other creative projects. She periodically takes part in art and music programs throughout Europe as a solo artist. Her numerous recordings regularly broadcasted over Ukrainian and world classical radio stations.
A native Vermonter, tuba and euphonium soloist Joanna Ross Herseyhas produced two solo albums, O quam mirabilis (2010) and Zigzags (2015), featuring music by composers including Hildegard von Bingen and Libby Larson in combination with her own compositions. Joanna is President of the International Women's Brass Conference, Associate Professor of Tuba and Euphonium at the University of North Carolina at Pembroke, and a Yamaha and Parker Mouthpiece Performing Artist. In collaboration with Parker Mouthpieces, Joanna has debuted the Hersey Artist Model Tuba Mouthpiece, featuring a three component stainless steel design.
As a member of the Alchemy Tuba-Euphonium Quartet, Joanna performs throughout North America and Europe and can be heard on the group's recordings Village Dances (1997), Prelude and Groove (2012), and their newest album being edited for summer 2019 release. For fifteen years Alchemy has been in residence each February at the Horn-Tuba Workshop in Jever, Germany where the group performs recitals, gives master-classes and conducts ensembles.  As a composer, her work is published on her own website as well as with Cimarron Music Press, including the St. Cecelia Series, featuring her arrangements of music by women and minority composers.
Joanna studied with Dan Perantoni at Arizona State University, received a Master of Music in Tuba Performance from the New England Conservatory of Music studying with Chester Schmitz, and earned her Doctor of Musical Arts in Tuba Performance from the Hartt School. As Principal Tubist with the United States Coast Guard Band, Joanna performed throughout the country as a soloist and clinician after winning the position at the age of nineteen. Joanna has played for three U.S. Presidents, performed at numerous state functions for visiting dignitaries, and has appeared on The Today Show and Good Morning America. In her freelance career she has performed with artists including Placido Domingo, Roberta Flack, Marilyn Horne, Arlo Guthrie, Michael Bolton, Lee Greenwood, Arturo Sandoval and Jack Nicholson.
Joanna's research interests focus on brass history and women in 20th Century American music, and her work has been published in the International Tuba Euphonium Journal, the International Women's Brass Conference Newsletter, the Historic Brass Society Journal, the North Carolina Music Educator's Journal and the Journal of Historical Research in Music Education. Joanna has also contributed chapters to three books, Bands of Sisters: U.S. Military Bands During World War II, Women's Bands in America: Performing Music and Gender, and for 2019 release, An Early History of Music Education in Universities: The Normal School Years.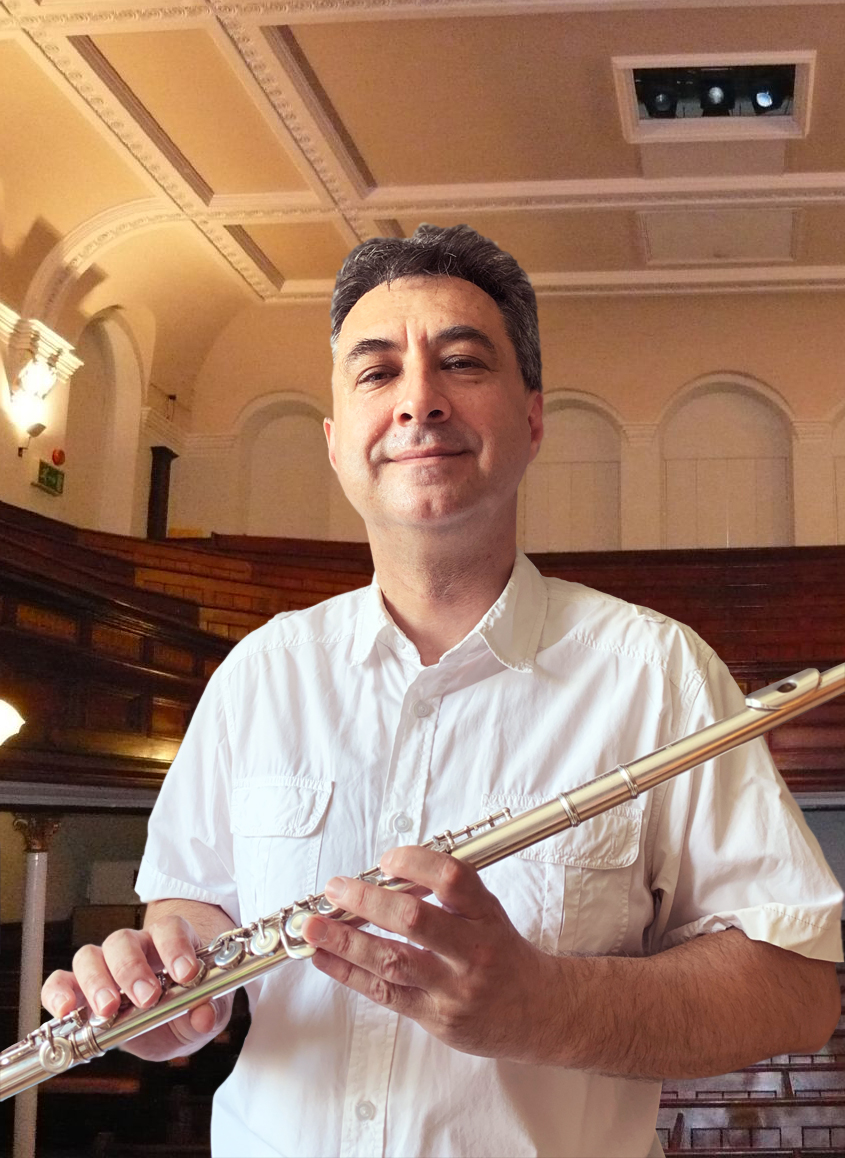 Mr. Cherepov is one of the most sought-after performers with more than thirty years' experience in orchestral work as the soloist of the Kiev Opera.
He graduated with honors from the Tchaikovsky National Music Academy of Ukraine in 1993, where he studied with the Honored Artist of Ukraine Vladimir Pshenichny.
Mr. Cherepov appeared as a guest soloist with the Kiev Symphony Orchestra and Choir. He performed with great acclaim on concert tours through USA, Canada, Great Britten, Croatia, Portugal, Russia, Spain, South Korea, Germany, Baltic Countries, and Italy. He also established his teaching career at the Kiev School of Arts No. 1.
We are happy to welcome Mr. Cherepov onboard as a member of our international jury.
Ukrainian-British pianist Olena Shvetsova enjoys a busy and successful career as Director of Encore Music Projects International Summer School, now established as one of Europe's most renowned summer courses, piano soloist, accompanist, and teacher. She studied piano at the National Music College named after Reinhold Glière. During that time, she won many prizes as a soloist, subsequently being awarded a scholarship from the President of the Ukraine for further studies at the prestigious Tchaikovsky National Music Academy of Ukraine with Prof. Olga Liforenko and Zoia Eremenko, a pupil of the great Russian pianist Lev Oborin. After graduating with honors, she taught at the Kosenko Music School. She was an Official Pianist for the Opera Department of the National Academy of Kiev, collaborating with Chief Conductor and Artistic Director of the National Radio Symphony Orchestra, Vladimir Sheiko, and stage producer Vladimir Shutko.
Among Olena's achievements are coveted prizes from the international piano competitions. These awards include First Prize at the Sixth International Chopin Piano Competition in Rome. She was also among the finalists at the Eighth International Rachmaninov Competition, Italy. Olena leads a busy career giving solo recitals throughout the UK, Italy, Austria, Andorra, Holland, Cayman Islands, Russia, and Ukraine. She often accompanies her cellist husband, Richard May, a leading performer and teacher. She continues to teach in the traditional style of the Russian school with her students at Wells Cathedral Specialist Music School, Bristol Cathedral Choir School and in her private class. Many of her students achieve outstanding results in their ABRSM Examinations and Diplomas, often winning prizes at the national and international levels, and gaining scholarships to the UK's top music conservatories and universities.
Danny Vinson is one of the most active and experienced low brass teachers in Texas.  He is currently Instructor of Euphonium and Tuba at the University of Houston and at Blinn College in Brenham, Texas; and is Instructor of Low Brass (trombone, euphonium, and tuba) at Kilgore College and the University of Texas at Tyler.  He has also taught at the University of North Texas, the University of Connecticut, and at the University of Rhode Island.
He currently performs with the Longview (Texas) Symphony Orchestra (trombone) and is a 36-year member of the euphonium-tuba quartet Alchemy.  He has also performed with the Houston Symphony Orchestra, the Houston Opera Orchestra, the New Haven Symphony, the Eastern Connecticut Symphony Orchestra, and as soloist with the National Symphony Orchestra of Ukraine.  Previously he was a member of the U.S. Coast Guard Band, where he performed as a soloist on countless occasions and is featured on three of the band's CDs.
Danny is an active and experienced adjudicator, having served for events such as the Leonard Falcone International Tuba and Euphonium Competition at several International Tuba Euphonium Conference competitions, regularly for the Texas State Solo and Ensemble Competition (TSSEC) and for Connecticut All-State Band Competitions.
Danny is an Endorsing Artist for Adams Musical Instruments.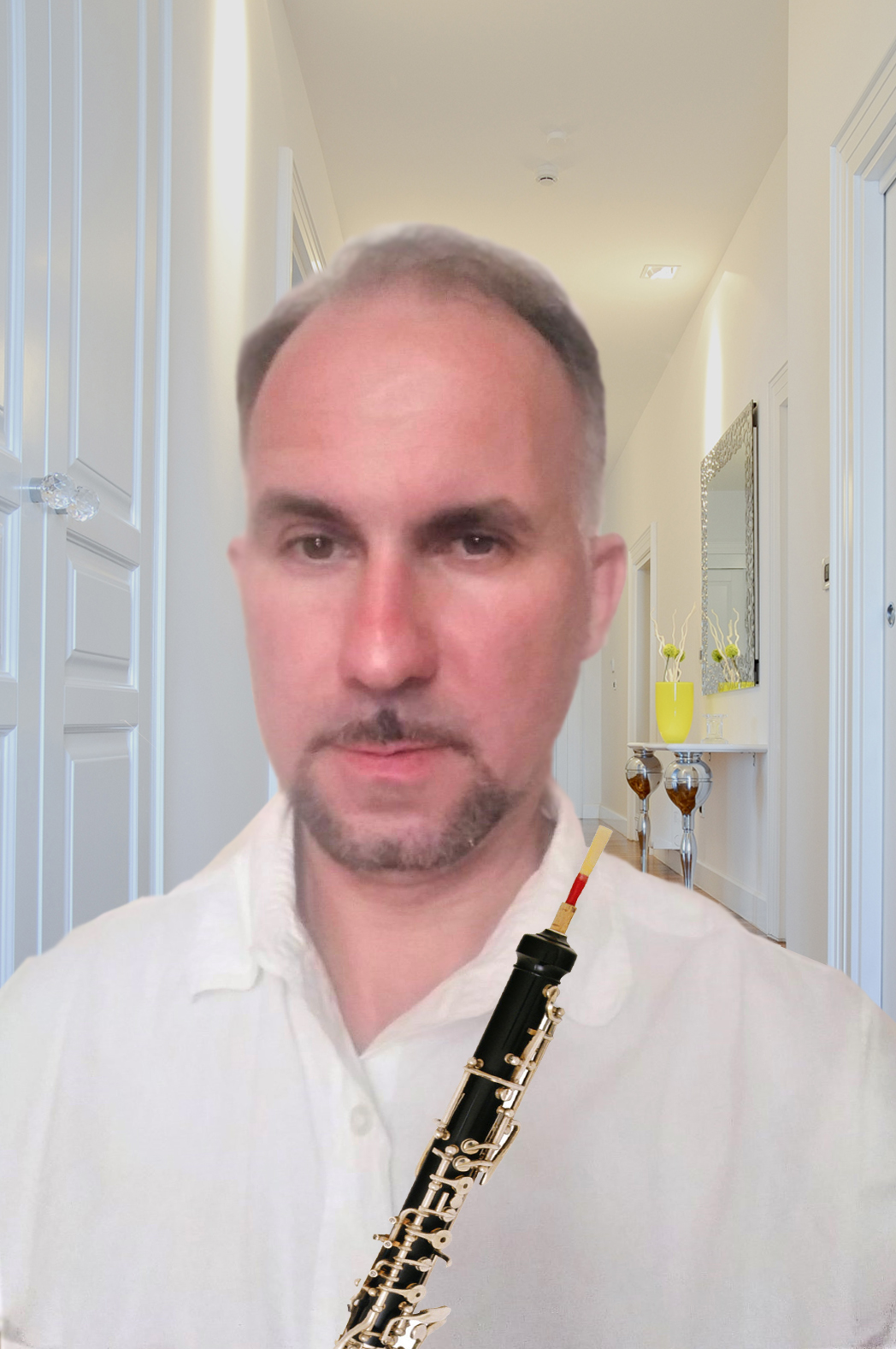 Dmytro Romensky graduated with honors from the National Music College named after Reinhold Glière in 1993. There he studied Oboe and Chamber Music. In 1999 he graduated from the Tchaikovsky National Music Academy of Ukraine, where he continued to study Oboe and Orchestral Conducting. In 1993, while studying at the National Music Academy, he started his professional career at the Kiev Academic Municipal Band. With the band, Dmytro participated in more than four hundred concerts, including performances on numerous tours. 
From 1998 to 2003, Dmytro was a consultant for the Yamaha Music Instruments of Ukraine. From 2003 till present, Mr. Romensky teaches woodwind instruments at the Kiev Music Academy, where he is also a chairman of the department of the woodwind instruments. Many of his students are winners of prestigious competitions, and some of them are also laureates with scholarships from the Kiev Municipal Administration.